Open for Business: Congrats Melbourne!
The air has changed in Melbourne this week, as businesses all over our wonderful city open their doors – and how sweet that air is!
We believe there is no better way to celebrate than with grand fiestas, mouth-tingling Mexican fare and heartwarming margaritas.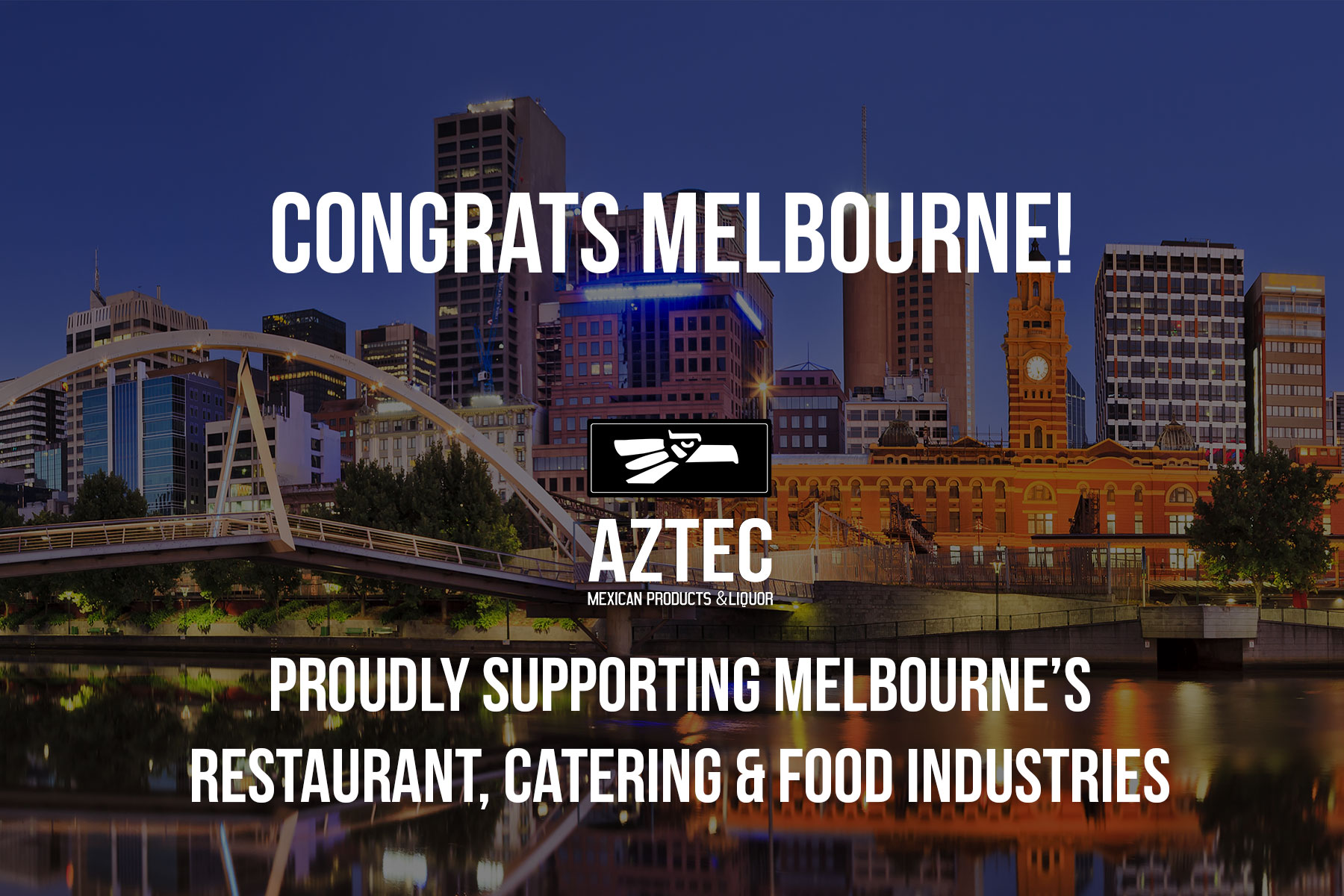 This year has been one for the record books, with a once-in-a-century pandemic sweeping the globe and Victoria experiencing restrictions that have spanned months. After all the effort, we are now emerging from the other side with results that are the envy of countries across the globe.
At Aztec Mexican Products and Liquor, we are proud and inspired by the contribution made by Victorians to curb the spread of COVID-19 and achieve a world first in the management of this virus.
Because of these huge efforts, retail and hospitality are now open for business – albeit with some interim guidelines and restrictions – and are preparing for what we all hope will be a well-earned and booming holiday and summer season.
Now that we can venture out, enjoy meals with loved ones outside our homes and shop in-store, let's take some time to give back to our state's fêted hospitality industry. Restaurants, cafés and eateries are long overdue for some TLC, and we encourage every Victorian to get out there and support this industry as vigorously as possible.
The Aztec Mexican team is ready to help these outstanding Victorian businesses, ensuring they are supplied with the best authentic Mexican products and liquor and ready to serve amazing meals and cocktails in the coming months.
Never before have we seen anything like the events of 2020, and we hope that moving forward we can farewell this experience once and for all.
So, on behalf of Aztec Mexican Products and Liquor, congratulations again to the people of Victoria. It's time to enjoy what is left of 2020 and get ready to make the next year one to remember… for all the right reasons!